Refrigerator Removal In Johnson City, TN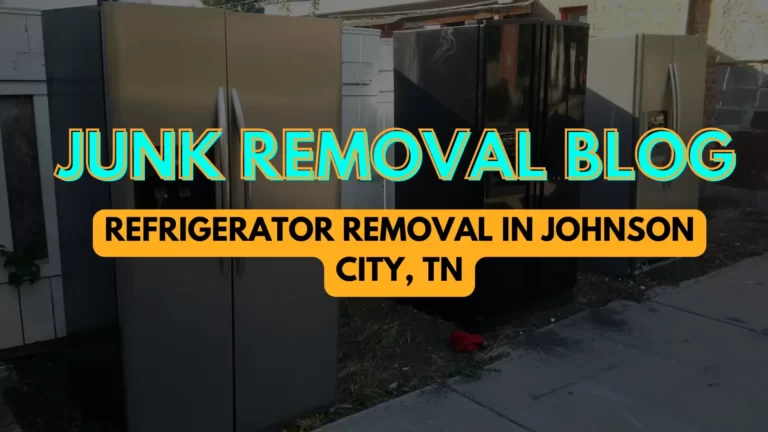 When it comes to refrigerator removal in Johnson City, TN, there are a few different options to consider. One option is to contact your local waste management company or recycling center to inquire about their appliance removal services. This may be a good option if you are looking for an affordable way to dispose of your refrigerator, though keep in mind that there may be a fee involved.
If your refrigerator is still in good working condition, you may want to consider donating it to a local charity or nonprofit organization. Many organizations are happy to accept working appliances, and some may even offer free pickup. This is a great way to give back to your community and make a positive impact.
Another option for refrigerator removal is to hire a junk removal company like Kraken Junk Removal. We specialize in removing large, bulky items like refrigerators and will take care of all the heavy lifting and disposal for you. While we do charge a fee for our service, it is a convenient option if you don't want to handle the removal process yourself.
Finally, if you are looking to make some extra cash, you may be able to sell your refrigerator to a scrap metal dealer. However, it's important to note that you will need to remove any hazardous materials like coolant and insulation before selling it. Some scrap yards will not accept items that contain hazardous material.