Easy and Affordable Couch Removal - Book Now for Quick Service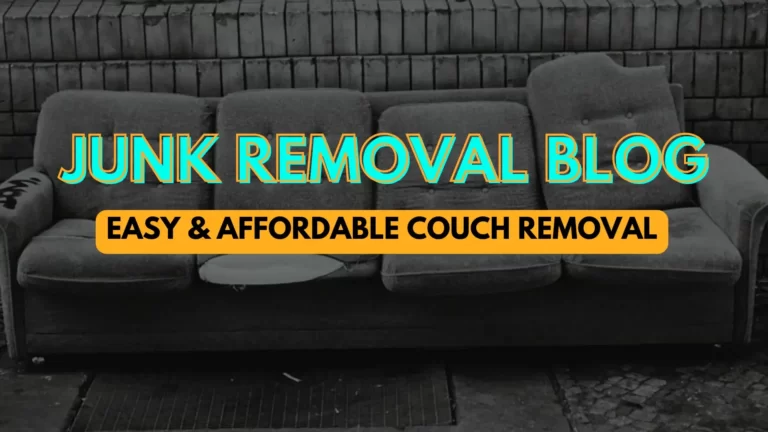 When it comes to getting rid of an old couch in Johnson City, TN, there are several options to choose from. Local junk removal companies are a popular choice for those who want a hassle-free experience. At Kraken Junk Removal, we will come to your home or business and haul away your couch for a fee.

Another option is to donate your couch to a local charity or non-profit organization. If your couch is in good condition, they may be able to pick it up from your location or you can drop it off at a nearby donation center. Some organizations may even offer a tax deduction for your donation. The only drawback is finding a place that can come out at a reasonable time to pick up the couch. Some charities are booked weeks (sometimes months) in advance. On top of that, they will only take couches that are in good condition. 

Recycling centers are another option to consider. Some may accept couches for recycling, so it's worth contacting your local recycling center to see if they offer this service. This is a great way to dispose of your couch in an environmentally-friendly manner. You will need a vehicle to transport the couch in. 

Curbside pickup is also an option in some cities and municipalities. Check with your local government to see if this is available in your area. At Kraken Junk Removal, we offer curbside couch removal at a discounted rate. This is a perfect solution for those who want their couch gone in a flash. 

Finally, if your couch is still in good condition, you can try selling or giving it away on online marketplaces like Facebook Marketplace, Craigslist, or Nextdoor. While this option may take more effort, it can be a good way to make some extra money while getting rid of your old couch.