what will junk removal companies take and not take?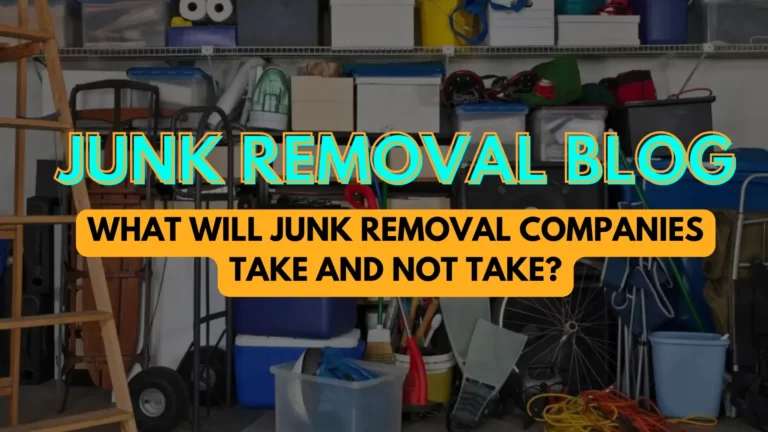 Kraken Junk Removal specializes in removing unwanted items, debris, and trash from residential, commercial, and industrial properties. While each junk removal company may have its own policies regarding what they will and will not take, some general guidelines apply. Here are some common items that Kraken Junk Removal will and will not take:
What Kraken Junk Removal will take:
Furniture: couches, chairs, tables, desks, dressers, and mattresses
Appliances: refrigerators, washers, dryers, stoves, and dishwashers
Electronics: computers, televisions, and other household electronics
Construction debris: drywall, concrete, wood, and other building materials
Yard waste: tree branches, shrubs, and other yard debris

Miscellaneous items: clothing, toys, books, and other household items
What Kraken Junk Removal will not take:
Hazardous materials: chemicals, batteries, oil, paint, and other hazardous materials

Medical waste: syringes, needles, and other medical waste

Asbestos: asbestos-containing materials

Biological waste: animal carcasses, feces, and other biological waste

Illegal items: drugs, firearms, and other illegal items
It's always best to check with your local junk removal company, such as Kraken Junk Removal, to confirm what items they will and will not take.