Cardboard Box Removal In Johnson City, TN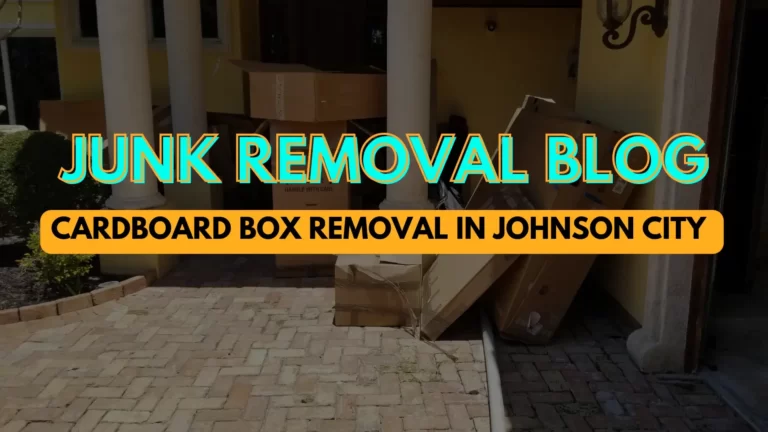 If you're looking for cardboard box removal in Johnson City, TN, there are several options available to you.
First, consider taking your cardboard boxes to a recycling center. Johnson City has multiple locations that accept cardboard, and you can find a list of them on the city's website. These centers will recycle your cardboard boxes for you, so you don't have to worry about disposing of them yourself.
Alternatively, you can check with your local waste management service to see if they offer curbside pickup of recyclables, including cardboard boxes. This can be a convenient option if you have a large quantity of boxes or are unable to transport them yourself.
If your cardboard boxes are in good condition, consider donating them to a local charity or organization. Some shelters or food banks may be able to use them for storage or transportation.
Finally, If you're willing to pay a fee, you can also hire a junk removal company like Kraken Junk Removal to pick up and dispose of your cardboard boxes for you. We offer same day junk removal and curbside pickup at a reduced cost. Just leave your items near the curb or in the driveway and our team of junk haulers will be out there in a flash to pick up your items. Best of all, you do not have to be present on site. We can handle the payments over the phone through Venmo.
Remember, properly disposing of your cardboard boxes is important for the environment and helps to reduce waste in landfills. Consider one of these options to dispose of your cardboard boxes in a responsible way.