How To Clean Out Your Basement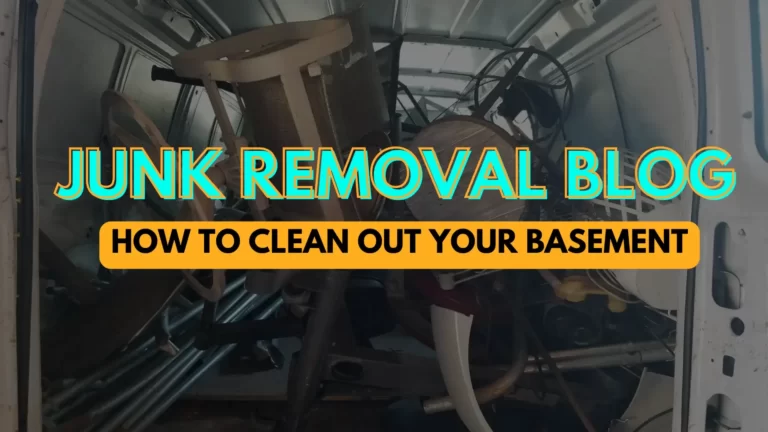 Cleaning out a basement can be a daunting task, but with the right approach and some helpful tips, you can make it a manageable and even satisfying project. Here are some steps to follow when cleaning out your basement:
Plan and prepare:

Set aside a block of time to work on the project, and gather the necessary supplies such as cleaning products, garbage bags, boxes, and storage containers. You may also want to recruit some helpers to assist you with the heavy lifting and sorting.

Sort and categorize:

Begin by sorting the items in your basement into categories such as keep, donate, sell, and throw away. You can use boxes or bins for each category to keep things organized.

Declutter:

Take a critical look at each item and decide if it is worth keeping or if it is just taking up space. Consider if you have used it in the past year or if it has sentimental value. Be ruthless when it comes to deciding what to keep, and try to let go of items that you no longer need or use. If you have a large amount of bulk waste such as trash, equipment and furniture give Kraken Junk Removal a call and let us haul away and dispose of all junk and garbage for you.

Clean and sanitize:

Once you have sorted through everything and removed the items you no longer need, it's time to clean and sanitize your basement. Sweep or vacuum the floors, dust surfaces, and wipe down any dirty or dusty items. Use cleaning products to sanitize surfaces, especially if you found any mold or mildew.

Organize and store:

Now that your basement is clean and decluttered, it's time to organize the remaining items and store them properly. Use storage containers to keep items together, and label them so that you know what's inside. Consider installing shelves or cabinets to keep items off the floor and create more storage space.

Dispose of items properly:

Finally, dispose of any unwanted items properly. Donate usable items to local charities or thrift stores, and recycle or dispose of any items that cannot be reused. If you need assistance hauling any junk or debris, Kraken Junk Removal is here to help. We are a 5 star rated company on Google, capable of handling all types of junk.
Cleaning out your basement can be a big job, but by breaking it down into manageable steps and following these tips, you can make it a successful project that will leave you with a clean and organized space.